Although your air conditioner might do more work during those hot Arizona days, you still need a heater to stay warm during those chilly desert nights. If you suddenly find yourself with cold temperatures inside your home, your heater might be in need of repair. Fortunately, our owner at Heath's Air is a Bosch Certified HVAC Technician who can get your heater fixed so you can feel comfortable again.
Signs Your Heater Needs to Be Repaired
Having your heater stop working during one of the coldest nights of the year is something nobody wants to deal with. Most heating systems will give a few warning signs that they're about to fail before completely breaking down. To make sure you're not left without any heat in your house, keep an eye out for these signs that your heater might need to be repaired.
Some signs that your heater needs to be repaired are impossible to miss. For example, if your heater is blowing cool air out of the vents, you know you have a problem. Since cool air from a heater could mean anything from a leak in the ductwork to a fuel combustion problem, it's best to call the professionals at Heath's Air to diagnose and fix the issue.
If you feel like your heater is working well to heat one part of your home but not another, you might have an issue with your ductwork. This is a common problem in older homes, and it's worth having our experts come out and inspect your heater and ducts so you can feel comfortable in every part of your house.
A properly working furnace will have a pilot light with a blue flame. If you notice the pilot light flame is red, orange, yellow, green, or purple, your heater likely needs to be repaired. These colors indicate the presence of other substances in the burners — such as rust or tar — that could interfere with the operation of your heater. Additionally, these substances could reduce the efficiency of your heater and even introduce harmful pollutants to the air inside your home.
Typically, one of the first signs your heater might need to be repaired occurs when your electric bill is much higher than usual. While utility companies will occasionally raise rates, it's normally done gradually so you only see a difference of a few dollars. If your electric bill jumps dramatically, it might mean your system is having to work harder to keep your house comfortably warm and is no longer running efficiently.
While you might occasionally hear a clang or rumble from your heater, it should be relatively quiet when it runs. If your heater suddenly starts making clanking or banging noises or gets louder and louder every time it runs, it might stop working very soon. You should also listen for screeches, which could mean a worn-out belt is about to break, as well as buzzing noises, which might indicate electrical issues in your heater.
Just like your air conditioning unit needs regular maintenance to run properly, your heater should also have timely maintenance to make sure it's working as efficiently as possible. Some items you can take care of yourself, while others you'll want to leave to a professional.
Change the Filters
Changing the filters in your unit is one of the easiest maintenance steps you can take to ensure that your heater runs efficiently. Inspect your filters every one to three months. If they look dirty, go ahead and replace them with clean ones.
Check for Obstructions
Looking for obstructions around your unit's vents is another simple maintenance task you can take care of yourself. While you're inspecting the vents for obstructions, you should also look over the heat exchangers to make sure they don't have any cracks or leaks.
Professional Maintenance
At least once a year, you should have one of the trusted professionals from Heath's Air come to your home to inspect your heater and make sure everything is running smoothly and efficiently. The technician will clean your unit, inspect all the components, look for signs of cracks or rust, and test the system to make sure it's running properly. Your technician can also give you tips on how to maintain your unit between visits.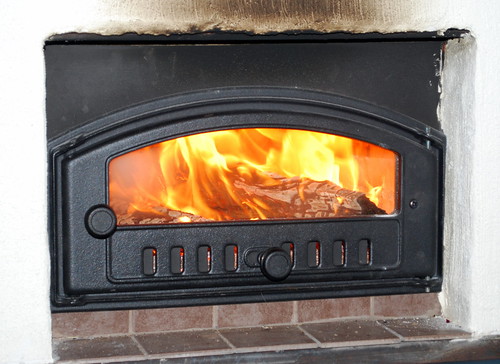 Emergency Repair Services
Heating problems rarely occur during regular business hours. However, you can rest easy knowing we offer a range of emergency repair services. Our experienced technicians can get your system running again so you and your family will always stay comfortable.
Your heater plays an important role in keeping your home comfortable. Whether you need heater maintenance or heater repair, you know you can contact Heath's Air to get the service you need to keep everything running smoothly.