Although your heater might not get as much use as your air conditioning in Arizona, it's still nice to have some heat in your home on chilly winter nights. Along with air conditioner installation, the professionals at Heath's Air also offer heater installation. Since our owner is a Bosch Certified HVAC Technician, you know you can get the quality service you need to feel comfortable throughout the year..
Different Types of Heaters
Whether you need to add a heater to your home or replace an old unit, you'll find you have several different types of heaters to choose from. Learn about the advantages and disadvantages of some of the most popular options so you can decide which one is right for you.
Geothermal heat pumps are one of the more efficient ways to heat your home. When you use them properly, they offer low running costs and instantly produce heat. For convenience, you can control the temperature with a thermostat and use a timer. Heat pumps also have an extremely long life span and can last up to 50 years.
However, it's important to keep in mind that heat pumps must be sized correctly for the climate and space in order to work correctly. Additionally, they won't work during a power outage. If efficiency is important to you, keep in mind that some heat pumps are more efficient than others.
Electric baseboard heaters are often found in homes that don't have access to fuel oil, propane, or natural gas. While the most common option is to have the heaters controlled by a thermostat, you can also get units that are controlled individually. Since these baseboard heaters use electricity to operate, it's important to remember that they will make your electric bill go up when you use them. You might have to put aside some money every winter to cover the increase in your bill
If you have a boiler in your home, you have the option of installing a radiant heating system. In a radiant heat system, the boiler heats water before it's sent through tubes installed the floor. The hot water then releases heat up through the floor and into your rooms. Boilers can use electricity, propane, fuel oil, or natural gas to operate. Since the radiant heat tubes go under the floor, it's very difficult to install them under existing floors. They also work best with ceramic tile, stone, and concrete floors.
Central heating is a common option for a home heater. Sometimes referred to as a forced air heating system, central heating is ideal if you want to provide heat to your entire house. However, you can also get central heating units that are zoned so you can control the temperature in different parts of your house separately. These also come with thermostats and timers to help you control the temperature and make them convenient to use.
Additionally, the furnace that operates the system can use various fuels to create heat, such as electricity, natural gas, propane, or fuel oil. It's important to remember that central heating systems can be expensive to install and costly to operate if you have a home that's drafty or not well insulated
Wood pellet stoves are small units that burn wood pellets to produce heat. Wood pellet stoves don't produce much smoke since the fire is contained in a heat box inside the unit. The pellets also produce considerably less ash and release fewer pollutants than traditional fireplaces.
The pellets come in bags that are about the size of a mulch bag. If you don't have a lot of room in your house to store them, it could mean multiple trips to the store to restock on pellets. Plus, if your store doesn't have any pellets in stock, you'll have to pay more to have them shipped to you. Pellet stoves run on electricity, so if your power goes out, you won't be able to operate your stove without a back-up source of electricity.
Now that you know some of your options for home heating, you also have to consider the size of your unit. A unit that is too small will have a hard time keeping your home comfortable. This creates higher energy costs, a shorter life span for the unit, and uneven heating around the house. On the other hand, a unit that's too big will only work in quick bursts, which reduces its energy efficiency and life span. Instead, you want to make sure you get a unit that's the right size to ensure comfort and efficiency.
If you want to make sure your home stays comfortable throughout the year, contact the professionals at Heath's Air to learn more about your heater installation options..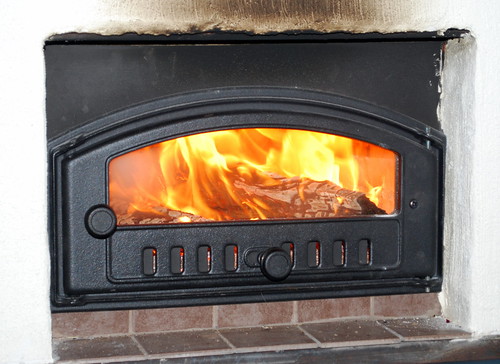 Get Help From Heath's Air
The next time your HVAC system goes out and repairs simply can't wait until normal business hours, you can call Heath's Air at
480-470-7777
to request emergency services. Our experienced team, including our Bosch-certified owner, can help you with your emergency issue day or night so you can rest easy knowing that your family will be comfortable and safe.