Services
Air Conditioning Service & Repair
During the sweltering summer months, you want to be sure that your air conditioner runs correctly so that your family can stay comfortable. Unfortunately, air-conditioning outages do happen, but when your cooling system stops working, Heath's Air can get it back up and running quickly and effectively.
Our team specializes in both commercial and residential air-conditioner repair services and possesses the knowledge and skill to quickly identify and fix what's wrong with your unit so that you can stay cool. Here are a few things you should know about our repair options if you're dealing with a malfunctioning air conditioner and a hot home.
Different Types of Air-Conditioner Repairs
Air conditioners are much more complicated machines than many people realize, and because of this, they can run into any number of problems. For instance, if you find that your cooling unit just isn't working the way that it used to, a number of things could be the culprit, from something simple like a clogged air filter to something more complicated like a damaged compressor.
When you call us for air-conditioner repair, one of our experienced technicians will come out and examine your unit from top to bottom to diagnose the problem. Once we've found the issue preventing your equipment from working the way it should, we'll give you repair options so that you can make the choice that's right for your family.
We have experience working on all major cooling systems, and our owner is a Bosch-certified heating, ventilating, and air-conditioning technician. Our knowledge of a variety of cooling systems means we can help you with whatever air-conditioning repairs you may need, large or small.
Signs You Need an Air-Conditioner Repair
s
Image via Flickr by Furniture San Antonio
Sometimes, it can be hard to tell that your cooling unit needs repair. While many air-conditioner problems are immediately noticeable, others can develop slowly behind the scenes, and when the issue is finally revealed, you may be looking at a major repair. To avoid the aggravation of an air-conditioner outage, it's a good idea to watch out for a few warning signs that your cooling system is having problems.
The most obvious sign that there's a problem with your unit is that it just isn't cooling your home effectively anymore. Reasons for underperformance can vary, so it's a good idea to call us for an inspection.
If you ever hear strange noises coming from your air conditioner or notice an unpleasant aroma when your unit is active, then you probably need a repair. Strange noises coming from your unit may mean there's an issue with your electrical system, and loud noises could indicate that one of your unit's major parts is poorly lubricated and on the verge of failure. Both of these problems can be safety issues, so be sure to contact us right away for help.
Moisture accumulating near or around your air-conditioning unit can also indicate a serious problem that deserves professional attention. If the drain tube is blocked, this can be fixed with relative ease, but if you're dealing with a refrigerant leak, it could cause serious damage to your equipment.
If you notice any of these signs that your air conditioner needs repair, don't hesitate to give us a call. We offer emergency repair services, so if there's a major problem with your cooling system, we'll visit your home as soon as possible so that your family can stay comfortable and safe.
Prevent Repairs with Regular Maintenance
Dealing with a malfunctioning cooling unit can be very frustrating. Fortunately, you can make sure that your repairs are few and far between by scheduling regular maintenance. Simply having your air conditioner inspected from time to time is a great way to make sure that your unit always runs optimally and to catch potentially serious problems before they get out of hand.
During a regular maintenance appointment, one of our technicians will examine your air conditioner inside and out to make sure that everything is in working order. If we notice any issues that may be affecting your system's performance, we'll talk with you about how to fix the problems. With regular maintenance, you won't have to worry about unexpected outages or costly, time-consuming repairs.
Schedule Air-Conditioning Repairs
In Arizona, it's crucial that your home has a working air cooling system, so when your unit needs repairs, scheduling them as quickly as possible is a must. The next time your air conditioner goes out or stops working the way that it should, Heath's Air is here to help you.
Our team has experience with a wide range of HVAC issues. Trust us to fix your air conditioner so that it can keep your home cool and comfortable. Make a service appointment today by using our convenient online form, or give us a call to talk with us about your air-conditioner repair needs.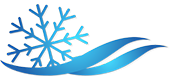 Air Conditioning Services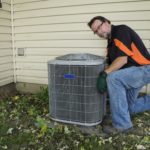 Heath's Air offers installation services on several popular brands.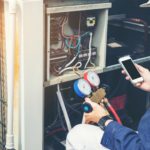 We offer A/C repair services on all major brands.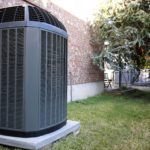 Don't mess with the hassle of figuring out if your A/C unit needs maintenance. We can set up regularly scheduled maintenance.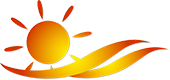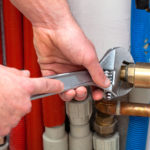 We don't just install A/C units. Heath's Air also provides full installation of heat pumps and other heating services.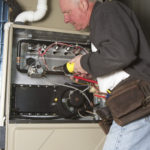 From Trane, to Goodman, to Carrier, we repair all major heating unit brands.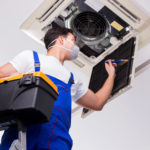 Need regular maintenance on your heating unit? Heath's Air can set you up on a regular maintenance schedule.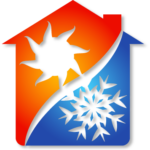 Heath's Air offers a wide variety of emergency services for many of your unexpected needs. Give us a call at 480-809-5548 to schedule a quick service repair or replacement today!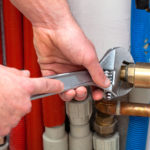 Water Heater Repair & Installation Services
Heath's Air offers a wide variety of water heater repair and installation services. Give us a call to schedule a quick service repair or replacement today!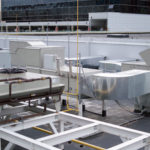 We are licensed, bonded, and fully insured, and specialize in both residential as well as commercial services.