Your Best Resource for Commercial HVAC Services
Not only is Heath's Air your number one resource for residential heating and cooling services, but we are also your best resource for commercial services. We are proud to help Arizona businesses with their heating, ventilating, and air-conditioning needs. Whether your business is large or small, we can help you make sure that your employees and your customers are always comfortable. When you learn more about our commercial services it should be easy to see why we're the best choice for your heating and cooling needs.
Why Work With Heath's Air?
Before talking about some of our commercial HVAC services, let us tell you a few of the reasons that you can trust us with your business's heating and cooling system. For starters, we are fully licensed and bonded, so you can be assured that you'll be protected while we're working on your business.
Our team is highly experienced, which means we have the skills necessary to keep your HVAC system running the way that you need. Our owner is a Bosch-certified HVAC technician, which means he has the advanced knowledge necessary to work on your Bosch commercial system. Whatever type of commercial HVAC service you need, we have the ability to get the job done quickly, easily, and effectively.
Choosing a commercial HVAC system is a lot more difficult than you might imagine. If you choose a system that's too small for your business, your employees won't be as comfortable as they should, and your energy costs will be a lot more expensive than you want. Systems that are too large aren't efficient, which means you'll be wasting money every single time you turn on your air conditioner or heater.
You need to consider several factors when selecting an HVAC system for your business, including the upfront cost, energy efficiency/performance, and any add-ons you may need for your system. If you're not sure what type of system you need for your business, we're here to help you.
When you're ready to purchase your new system, we can visit your business to take a few measurements and tell you what type of system will most effectively heat and cool your building. We have experience with all the major brands and can help you choose the option that fits your budget. Once you've purchased your new heating and cooling system, we can also assist you with the installation.
Heating and Cooling Repairs
Routine Maintenance
Emergency Services
Sales and Support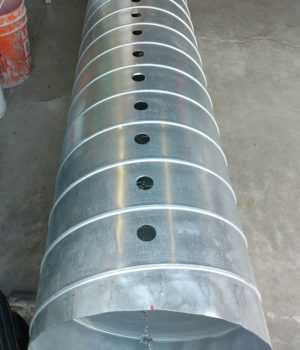 A commercial HVAC system is a big investment, which is why it's important that you do everything you can to keep your system up and running as long as possible. Fortunately, keeping your commercial HVAC system in tiptop shape is as easy as scheduling regular maintenance with Heath's Air.
Every few months, one of our technicians can examine your system from top to bottom to make sure that everything is in working order. We'll tune up your system to make sure that it's running as efficiently as possible and will also handle minor repairs as needed.
In addition to making sure that your HVAC system runs efficiently, scheduling regular maintenance is a great way to prevent future problems. While we're inspecting your system, we'll look for any issues that could require a major repair in the future. By detecting potential problems early, you can avoid unexpected outages and potentially hefty repair bills.
Even if you keep up with your HVAC system's regular maintenance needs, your air conditioner or heater will still need repairs from time to time. You can call us anytime your system needs a repair and will get your HVAC back in working order as quickly as we can.
We know how to repair all of the major HVAC brands, so whatever type of system you have installed in your business, we can help you with your problem. If your system needs a new part, we'll help you find the part for the best price possible and then install it quickly so that your customers' and employees' comfort is never in doubt.
As a business owner, you know that serious situations don't always occur between 9 a.m. and 5 p.m. We understand this as well, which is why we offer our customers emergency services for HVAC problems that simply can't wait for normal business hours.
If your HVAC system experiences a major problem that needs to be fixed without delay, give us a call. One of our techs will come to you right away and deal with the issue so that your business will be safe.
Get in Touch With Us Today
If you're looking for dependable commercial HVAC services perfect for both large and small businesses, look no further than Heath's Air. We are fully bonded, licensed, and insured, and we can help you with a variety of HVAC issues, from choosing and installing a new system to servicing your current system. Call us today at 480-470-7777 to schedule an appointment or request service using our convenient online form.