A favorable work environment is critical for businesses that want to keep employees happy and productive. Whatever affects a worker's physical comfort will disrupt their minds and hurt the company's bottom line.
This is why the air quality and temperature of an office, warehouse, or shop are very important. A commercial building must be able to stay cool in summer and warm in winter or tenants in the property will leave.
For owners of such buildings, it is essential to understand the building's Heating, Ventilation, and Air Conditioning (HVAC) systems. The heating and cooling needs of commercial buildings are different from those of residential buildings. And commercial tenants are less tolerant of discomfort than residential tenants, warns Foothills Management in Tucson.
For these reasons, commercial building landlords need to understand how the HVAC systems in their commercial properties function.
Commercial HVAC systems basics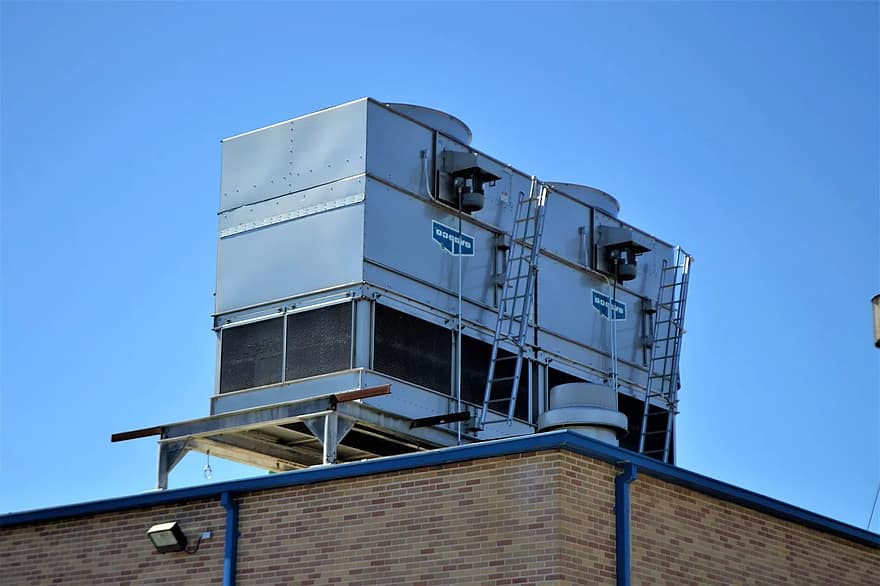 An HVAC system consists of all the systems in a building that are responsible for. These functions are:
Keeping room temperatures at a comfortable level year-round, either through the air conditioning or heating systems.
Ensuring good indoor air quality by circulating and filtering the air to remove pollutants and keeping CO2 below 1000PPM.
Maintaining relative humidity at a consistent level.
Types of commercial HVAC Systems
There are three types of commercial HVAC systems, each with its specific pros and cons. The best system for a building will depend on a combination of the building's size, the building owner's budget, and the uses for which the building is put.
1.         Single splits system
This is the most popular and most affordable commercial HVAC system. The components of this system include an air conditioner, which cools the refrigerant, a furnace for heating, an evaporator coil for converting the refrigerant, an air supply line to deliver cooled/heated air to rooms/spaces, and a control panel to monitor room temperature.
Pros
It permits individualized control of temperature settings in each room/space, which makes them ideal for buildings with many small rooms.
Since the units are decentralized, problems in one room will not affect other parts of the building.
They are cheaper than centralized systems.
Cons
Their main drawback is that every room must have its own external unit.
2. Multi-split system
Multi-split units are similar to single-split units but with a multi-split unit, it is possible to connect as many as nine indoor units to one outdoor unit. They also come with higher energy efficiency, which is achieved by a compressor system that is able to function at variable speeds instead of needing to turn on and off.
This feature is made possible by temperature sensors that detect a room's temperature and adjust the system's rate of work accordingly.
Pros
Saves outdoor space by reducing the number of outdoor units needed.
Allows a combination of wall or ceiling-mounted units
Cons
They have a higher cost of installation than single units
1.         VRF or VRV (variable refrigerant flow or variable refrigerant volume) systems
These are more complex HVAC systems, usually found in large mixed-use commercial buildings, hotels, and open-plan areas. These systems can provide heating and cooling to different rooms simultaneously. They do this by harvesting 'waste heat' from one area of the building and channeling it to another where the heat is needed.
Pros
They are ideal for meeting the complex cooling and heating needs of large buildings
They use energy efficiently, do not break down easily, and are easy to control
They are quick and easy to install
Cons
They are more expensive than other systems
A backup condenser is often required, in case outdoor units malfunction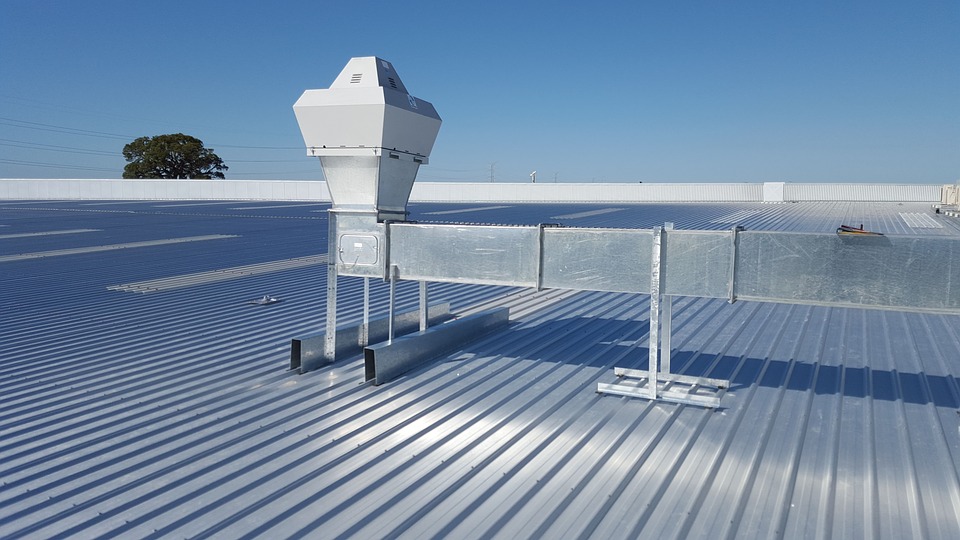 Maintenance of commercial HVAC systems
Proper maintenance protects the HVAC, prolongs its life, and improves its performance. The following are important things to know about maintaining commercial HVAC systems:
Commercial buildings have more people and equipment inside them, therefore commercial HVAC systems need to bring in more air than residential systems. This means they need filter changes more often
To keep it running efficiently, it is necessary to size, balance, and zone the HVAC system
To reduce the stress on the system, the building needs to be properly insulated. This should include installing energy-efficient windows and doors
If there is a food processing or production business in a building, specialty temperature-controlled rooms may be needed to reduce the cost of operating the system
Common tasks involved in maintaining commercial HVAC systems include:
Inspection and cleaning of outdoor units and their components
Regular monitoring and recharge of refrigerant levels
Inspection of blowers, belts, coils, and other components of indoor units
Inspection of ignition systems, burner assemblies, and components of indoor heating system
Monthly visual inspections of the thermostat, drip pans, and drain lines
Seasonal checks and programming of the thermostats
Regular air filter checks and changes, as per the manufacturer's recommendations
Commercial HVAC systems are critical to the success of businesses in a commercial building and the profitability of the building owner's investment. All they need to work properly is timely and professional care.
Get AC Help From Heath's Air Today!
We are proud to help Arizona businesses with their heating, ventilating, and air-conditioning needs. Whether your business is large or small, we can help you make sure that your employees and your customers are always comfortable. When you learn more about our commercial services it should be easy to see why we're the best choice for your heating and cooling needs. 
24/7 Emergency Repair Services
The next time your HVAC system goes out and repairs simply can't wait until normal business hours, you can call Heath's Air at 
480-470-7777
 to request emergency services. Our experienced team, including our Bosch-certified owner, can help you with your emergency issue day or night so you can rest easy knowing that your family will be comfortable and safe.